About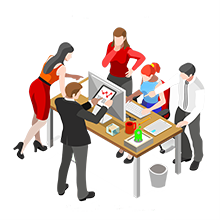 Hawai uncle from 1997 began to engage in stock trading, forex 、gold、Hong Kong and US stocks trading in 2004, have a deep understanding of trading technology;

uncle is a computer professional at the same time, early in 2000, a number of professional Media planning and design website system.

due to financial and computer are more professional, therefore, focus on research and implementation of automated trading technology and algorithms in computer models.
UncleHawai has certain experience in the fields of cloud computing, big data analysis, transaction technology, risk management and control, and data encryption.
UncleHawai hopes to communicate with the majority of trading enthusiasts and grow together. Welcome everyone to add WeChat or QQ. You can scan the code to add friends.

Our Skills
Twenty years of investment trading experience in financial products and the perfect combination of computer artificial intelligence